Flame retardant: Does it not burn or does it delay fire?
Those are materials with a higher resistance before fire … Due to the lack of knowledge of flame retardant meaning, we use to consider it as a miraculous feature very often, something extraordinary, if it is flame retardant and there is a fire, it won't happen anything to the product with this condition, being a flame retardant fabric, a flame retardant material, a painting, flame retardant wood,... anything will happen… it will remain intact… Wrongly, a lot of people think that of a fabric or material includes the ajective flameíretardant it means that it does not burn, that it will remain intact when close to fire.  Even though in the case of fabrics there is a big difference between those which are created with permanent flame retardant fibers and those who receive a flame retardant treatment, it will be more comprehensible if we translate textually this word from English to Spanish: English: Flame retardant (FR) and Spanish: retardante a la llama, resists to combustion.  Which means, if we get a flame retardant closer to fire, its reaction to combustion will be slowerm it will get burnt, but if the flame gets retired, it will stop burning. These are materials that when burnt they don't spread the flame, that have a higher resistance before fire.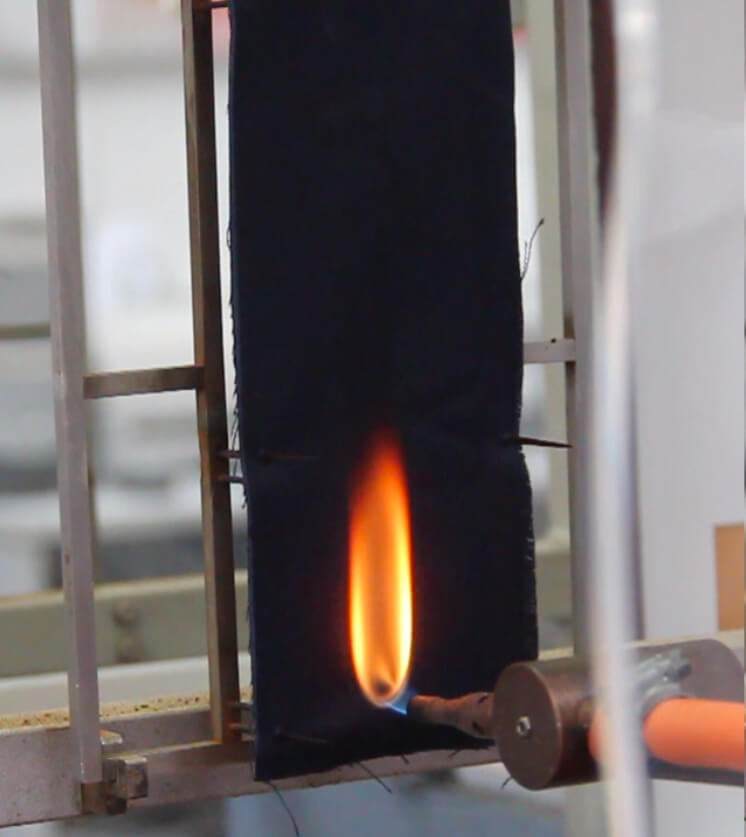 References: 

Meaning Oxford Dictionary: https://en.oxforddictionaries.com/definition/flame_retardant

Wikipedia: https://en.wikipedia.org/wiki/Flame_retardant

Thus, mentions to fire resistance time in flame retardant materials are made. This feature is very important to understand that when referred to it we are before materials, products and/or substances that can protect us from fire in a determined time interval.