What is a fire blanket?
When listening to the word fire blanket it is easy to think of a blanket, as a coat garment, with certain properties of protection against fire able to withstand some determined ignition sources without flaming nor spreading flames. Beyond that, fire blankets are the only textile product considered as an active protection element in protection plans against fires. The specific regulation of the product itself, UNE-EN 1869:1997, defines them as: sheets of flexible material destined to extinguish small fires by suffocation.

A fire blanket could be considered as a first intervention extinguisher element, they have an indicative package that contains a high features textile article able to hold and suffocate a small fire, at the same time that it maintains its light and easy use features.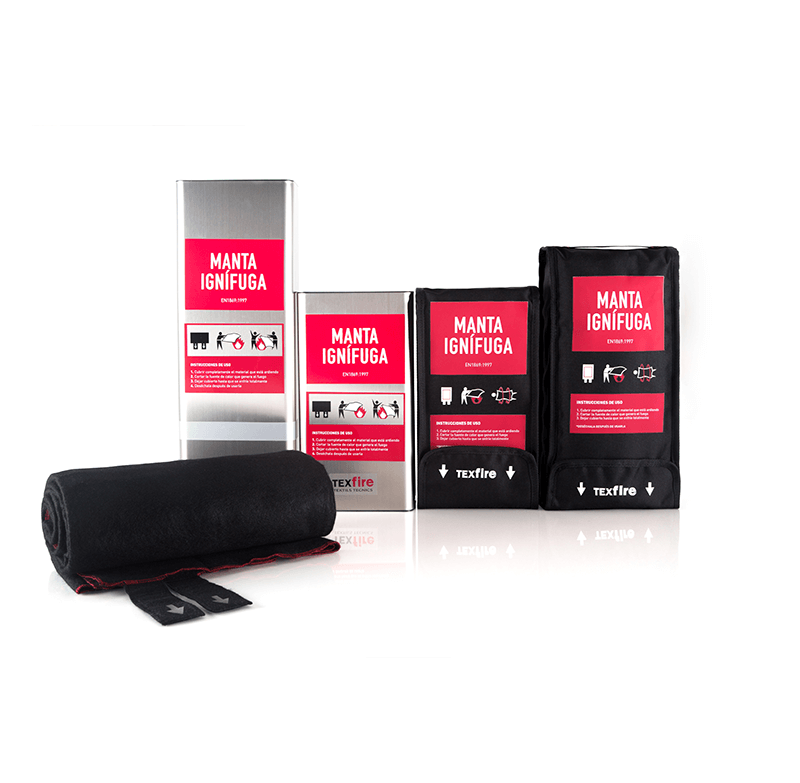 Although this product is not so popular in our country like others, some safety regulations against fires include it as a complementary element to other protection systems. Maybe the clearest example of use will be in professional kitchens, due to its advantages of effectivity in these cases against other extinction systems. However, the advantages that the product brings turns it in a complementary element suitable for safety in case of fire for goods and people in any kind of building, industrial as well as commercial, services or particular.