Fire blankets as a complement for chimneys
The Fire blankets could be used by any person, so it is recommended to always have one next to your chimney.

What is commonly known as house chimney is the place destined to fire a bonfire, is provided with a vertical conduct for fumes exit, generally is placed in a hole in the well and decorated with a framework and a shelf. A chimney is useful to heat a room naturally using dry wood trunks, creating a warm atmosphere to relax, do family reunions and have some fun times. Also, the use of chimneys causes savings in power use. A priori everything seems to be advantages, but a bad maintenance, use or a mistake could start a fire.

Chimneys get on fire by different reasons, but most of the time are caused by various forms of recklessness:


An excess of confidence
Not sweep the chimney regularly
Start a fire with flammable liquids
Using too much wood causing big flames
Having furniture, clothes, curtains, etc. close to the chimney.

Sometimes a fast action could avoid a bigger catastrophe, so having a fire blanket as another accessory for the chimney could help to stop rapidly an incipient fire or even could serve as personal protection to escape from a bigger fire.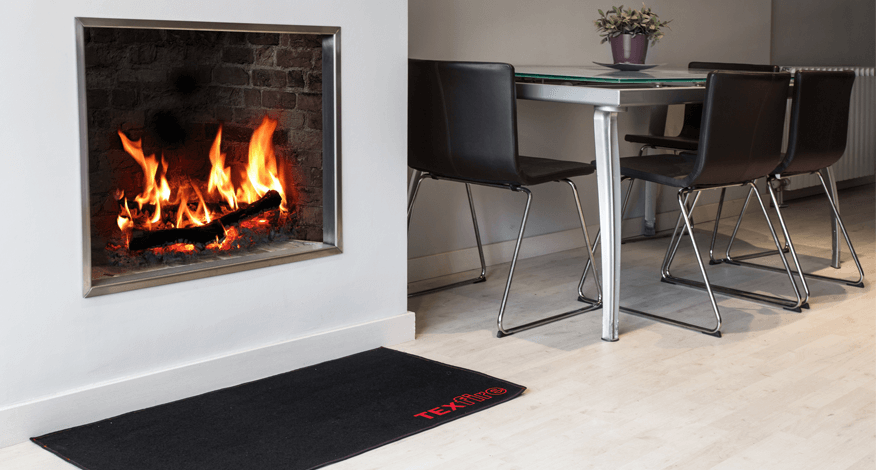 Besides the easiness of fire blankets, people's safety is the most important so, before any danger situation, we must stay safe as soon as possible and contact with emergency services.

If you are interested in knowing more about flame retardant products Texfire, you could contact us in through or contact form.