FR fabric to protect the wiring in smelting furnaces
How to avoid problems with radiant heat and high temperatures in smelting furnaces' wires?
A technical alternative: recover with the multi-layered flame retardant fabric, ALTOX 450

Foundries need energy supply on its production process, mainly, when it comes to smelting furnaces by electric heating. One of the challenges in the steel industry is the protection of wires in smelting furnaces against high temperatures. In addition to the extreme heat of the working environment, these wires get to wear out frequently, sometimes melted steel falls over them, once the steel is hardened it can become abrasive ending up breaking the wire. This problematic supposes high costs to the industry, we are talking about wire replacement, labor costs and hours of production inactivity in the plant.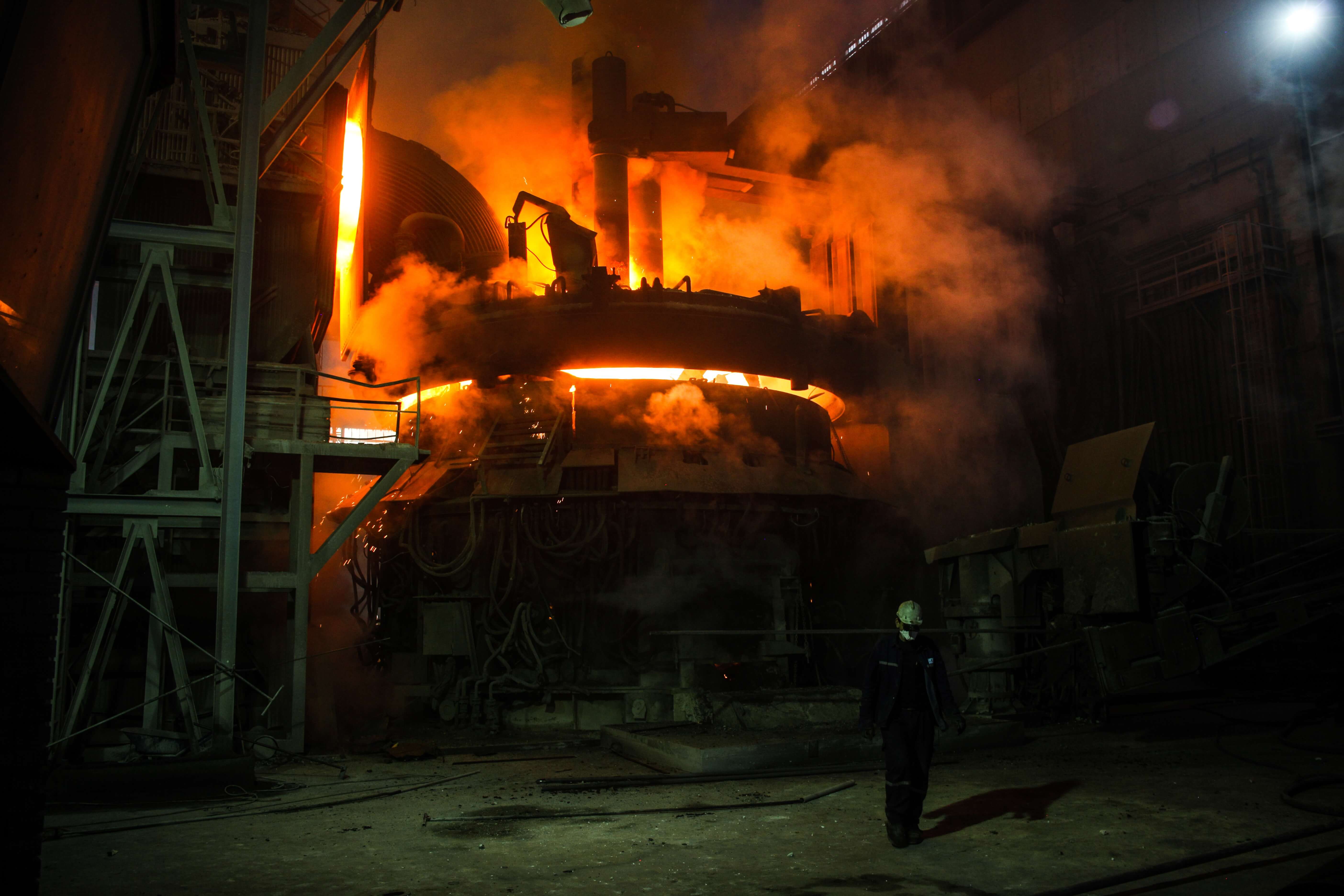 Plus the periodicity of the plant's maintenace, a preventive solution to avoid accident risks because this working condition is the use of plates for electric wires as an electric channeling, but in many occasions, they do not have covers. Covering these plates with a fabric that can withstand the extreme conditions of the environment is a technical and fast alternative to place and achieve a great insulation of radiant, thermal heat and from high temperatures.

ALTOX, is a multilayered flame retardant fabric developed by Texfire that satisfies these requisites of foundries, because it protects against extreme situations of high temperatures and radiant heat, with C4 results according to tests ISO 6942. complying, in addition, with results A1 in flame propagation test ISO15025. Altox450, also allows working in continuous temperatures of up to 650 °C.

This fabric highly meets the technical features to be used to compile flame retardant, thermal insulator protective cases. It is a multilayered flame retardant fabric that guaranteed from its exterior layer a high protection before radiant heat, due to the aluminum coating it has. Its also has an excellence resistance to the weather allowing its use outdoors and lengthening the useful life of the component coated with this fabric. Its interior layer of PAN carbonized flame retardant fibers  perform as a heat insulating barrier, avoiding the temperature passing from the fabric's exterior to the interior in the case of a thermal transmission by direct contact.   Very good mechanical performance. Easy to cut and it does not fray. It is supplied in width of 150cm from 5 meters or in rolls of 24 meters long.