Differences between multi-use blankets vs. single-use blankets
Some manufacturers sell single-use blankets, and others sell blankets that can be used more than 5 times.
But, what is the difference between them? Can these blankets really be used more than 5 times?


Aspects to evaluate before purchasing a car fire blanket
When buying a car fire blanket, not only the fact that it must be tailored with flame retardant fabric, but also:
Lightweight eases its transport and handling.
Flexible in order to adapt suitably to the car's contours.
Enough size to be able to create some "skirting" around the car, avoiding the entrance of oxygen.
Resistant handles to handle it safely.
Flame retardant sewing.
Thermal and mechanical resistance.
What others do not tell about car fire blankets
When commercializing this type of product, sellers address the type of fabric, the kind of car these blankets extinguish, if the blanket can be used only once or several times, etc.
What it is not addressed is, that in a real case, besides fire, these blankets must be able to resist the contact and even the impact of many other elements:
Glass explosions.
Pneumatic explosions.
Melted metal and plastic that are adhered to the blanket
Sand, branches or stones that can get stuck or tear it.
Acids or other corrosive liquids.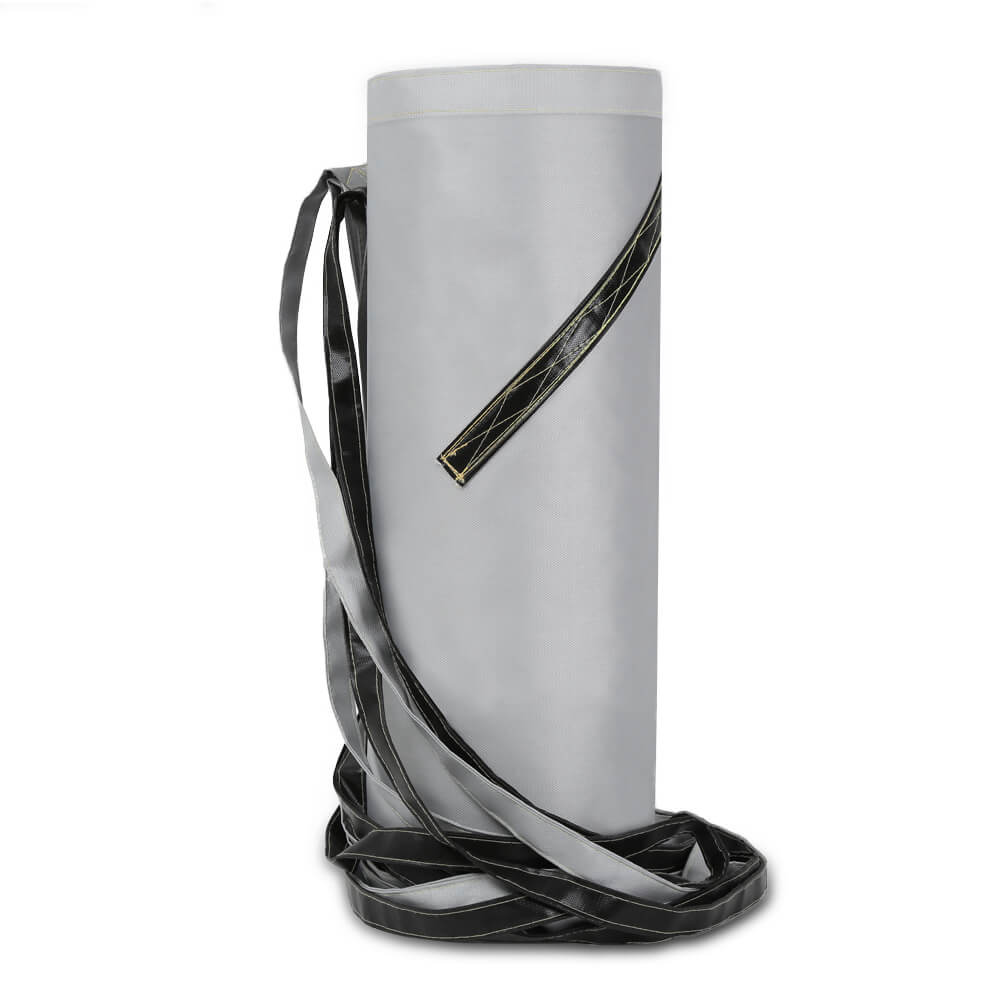 Therefore, a car fire blanket must be able to withstand high temperatures and also must be very resistant. At this point, silica fiber fabric prevails in front of silica fabric, which is more sensible to abrasion.

Are multi-use blankets better than single-use blankets?
Recently, Texfire tested in its internal laboratories the most used materials to perform this kind of flame retardant solutions: silica fabrics and fiberglass fabrics.
The first conclusion we found was that blankets tailored with Silica fabric resist high temperatures during more time than the ones tailored in fiberglass, and so then, silica fabric blankets could be better. In addition, according to some manufacturers, silica blankets can be used in several occasions.
According to the obtained results and with the aim of performing a real test in a burning car, Texfire created blankets with the two best performance fabrics shown in the laboratory.:
Silica fabric with coating (multi-use blankets)
Fiberglass fabric with coating (single-use blankets)
Once tested in a real environment with flaming vehicles, the result shown that both blankets were both effective and performed fire suffocation.
Silica blankets resist high temperatures during more time, but being the origin of their fibers a mineral one, they usually become wizened and break easily if not used carefully, a fact that doesn't usually happen during an emergency.
In the other hand, besides that fiberglass is an economic material, fiberglass blankets with coating were as effective as the other type and shown a higher mechanical resistance, flexibility and also easier to handle due to their weight.

Is it suitable to use car fire blankets more than once?
When a car fire blanket is used, the chances to suffer some damage are high: Burns or holes, fuel rests, glasses, plastics, and metals that may have melted and stuck during combustion, contamination with propellants and corrosive acids, etc.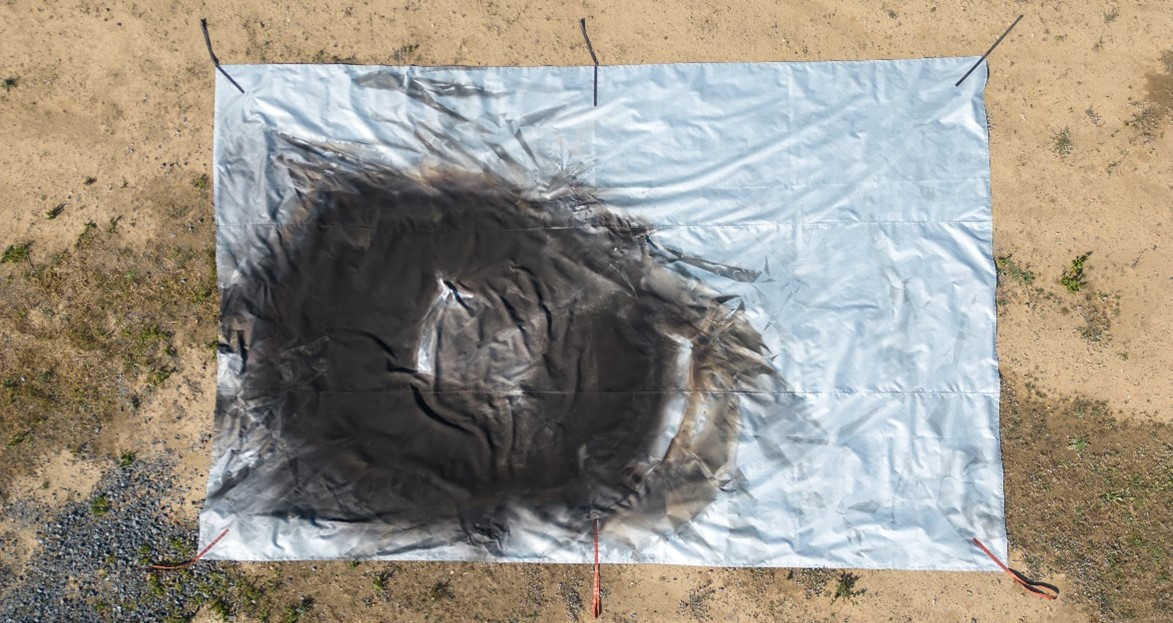 After heir used, blankets are hard to clean in order to check and guarantee that they don't have suffered any damage. Also, although the blanket doesn't show any tear or breaking, it can be contaminated by oils, acids, propellants or other liquids of the car.
Due to these reasons and with the aim of ensuring the blanket's maximum efficiency and safety for people, Texfire recommends not to use this type of blankets more than once.