Types of car fire blankets
There are several types of car fire blankets in the marketplace, and can be classified according to their measurements or the type of fabric in their composition. Being the used material, the one that can show the difference regarding their resistance, ease of handling, effectiveness, etc.

The most common materials used for this type of product are silica fibers, fiberglass and, in some cases, Quartz fibers too. When these fibers become a fabric, they are submitted to different processes to enhance their resistance and get new features like waterproofing, resistance to abrasion, etc. All of them are flame retardant fabrics that withstand high temperatures, but have different features…


Silica blankets
For example, with Silica fabrics, blankets are tailored in a way that they can resist temperatures higher than 1,000 °C during a long period of time. On the contrary, these are very heavy blankets (around 40 kg.), with a low resistance to abrasion and a high price. Some manufacturers commercialize them as multi-use blankets, and others as special blankets for electric cars.


Fiberglass blankets
Fiberglass blankets have a lower resistance to high temperatures, if exposed during an extended time. On the other hand, these are more flexible blankets and thus are easier to place on top of the car.


Differences between a fire blankets for fuel cars and a fire blankets for electric cars
Nowadays, there is not a clear difference between car fire blanket for fuel or diesel cars and fire blankets for electric cars.
Some manufacturers commercialize car fire blankets with different types of fabrics in order to differentiate them, regarding the type of car that must be extinguished, but the result is basically the same: Fire is extinguished in a fuel car but not in an electric car.
Besides of what's said by some manufacturers, nowadays there is not a car fire blanket that can extinguish an electric vehicle on fire without using another extinction element in conjunction, like water, dust, thermal lance, etc.


Why can't blankets extinguish the flames of some electric cars?
In general, vehicles contain materials that can catch fire, such as gasoline, oils, etc. These types of fuels go out if they don't have a supply of oxygen. This is the principle that makes a car fire blanket effective, as fully covering the vehicle prevents air from accessing and fueling the flames.

On the contrary, extinguishing a fire in an electric vehicle is more challenging because when its batteries are subjected to high temperatures, the acids inside can undergo a chemical reaction known as "Thermal Runaway." Depending on the material the batteries are made of, their acids can release flammable gases that feed back into the flames, and at the same time, the heat from the flames feeds the chemical reaction of the acids. This chain reaction means that using only a car fire blanket is not sufficient to smother the electric vehicle fire. Even though using a blanket will prevent oxygen in the air from feeding the fire, it will be the gases from the battery itself that continue to fuel the flames.

Therefore, when a "Thermal Runaway" type of reaction occurs in an electric vehicle's battery, car fire blankets are useful not for extinguishing the fire but for controlling the flames, minimizing the spread of heat and toxic fumes, preventing the advancement and spread of the flames, avoiding damage to other vehicles or elements in the surroundings, and above all, enabling emergency services to work more safely.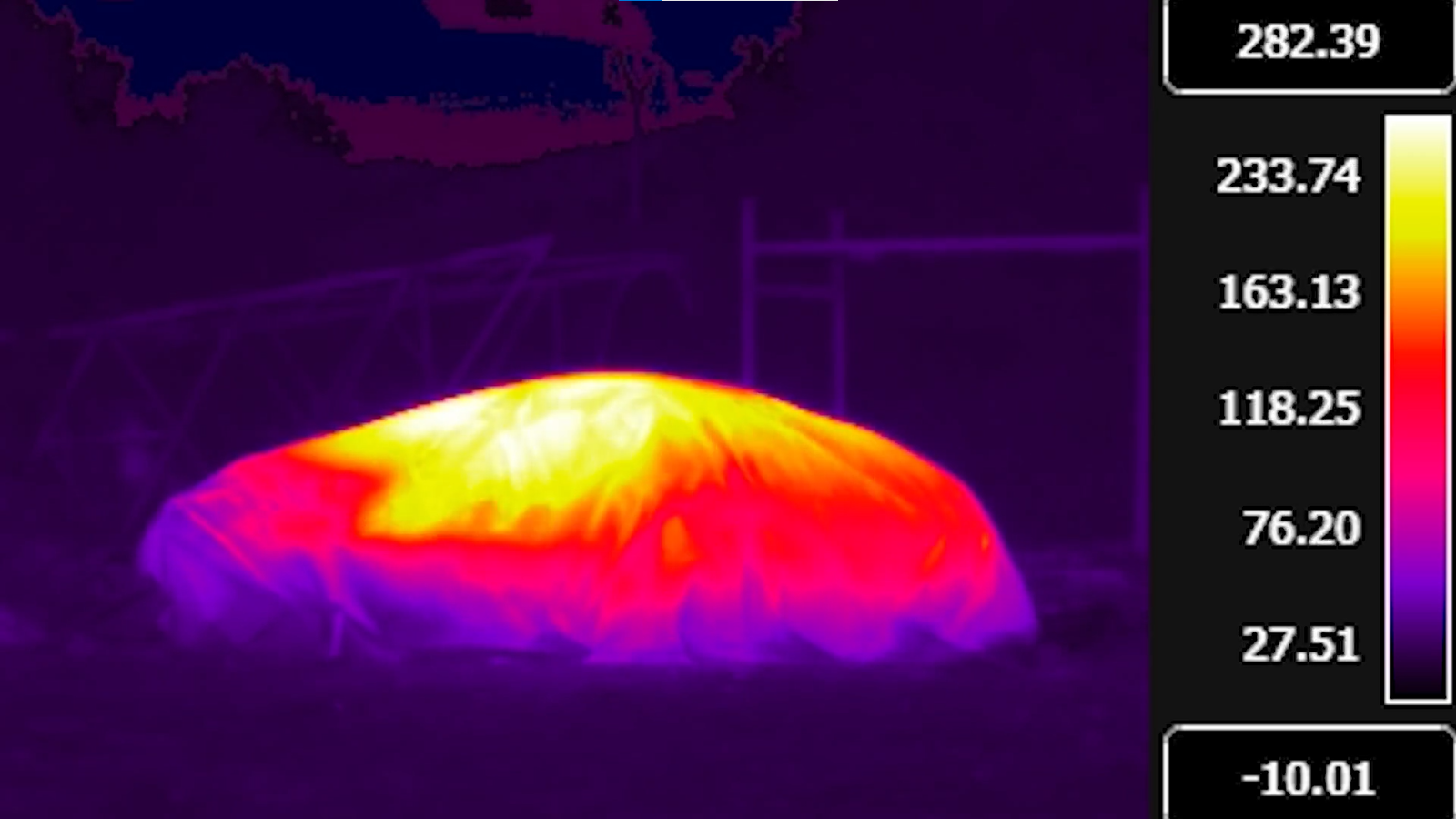 What's the best car fire blanket?
Texfire has performed several tests in its internal laboratories and also in real cars.
Regarding our results, Texfire has praised for a fiberglass based fabric coated in both sides by flame retardant polymer, able to resist continuous temperatures of 550ºC and peak temperatures of 1000ºC.
The use of this type of coated fabric, allows Texfire to tailor more flexible and light blankets (around 28 kg), with high resistance to scuffs and tearing, and they are also waterproof.