Pillow for welder. What is it for? Why using it?
The skeletal-muscle disorders in workers are one of the principal professional diseases.
Is common that welders, to do certain jobs, have to put in forzed postures during long periods of time. These actions could cause multiple injuries and illnesses to operaries, so we are going to look for possible solutions that reduce them as much as possible.
Studies done by Holström & Engholm (2003) concluded that skeletal-muscle disorders derived from bad postures during work hours, increase with age, due to the increase of the expose time so it is very important to avoid the agents that cause them. In the other hand, if tasks are done in ground level, they will cuase knees disorders; because in this type of tasks bend, kneel or squat are needed.
When welders need to do task in ground level they couldn't avoid bending or kneeling to put in a proper position. Work in these postions, especially when kneeling, causes a direct pressure in the articulation.
A flame resistant pillow for welders, a pillow resistant to sparks and incandescent slags derived from cutting techniques, is used to lean on knees during these tasks minimizing in this way the pressure in articuations and so it helps to not cause possible injuries.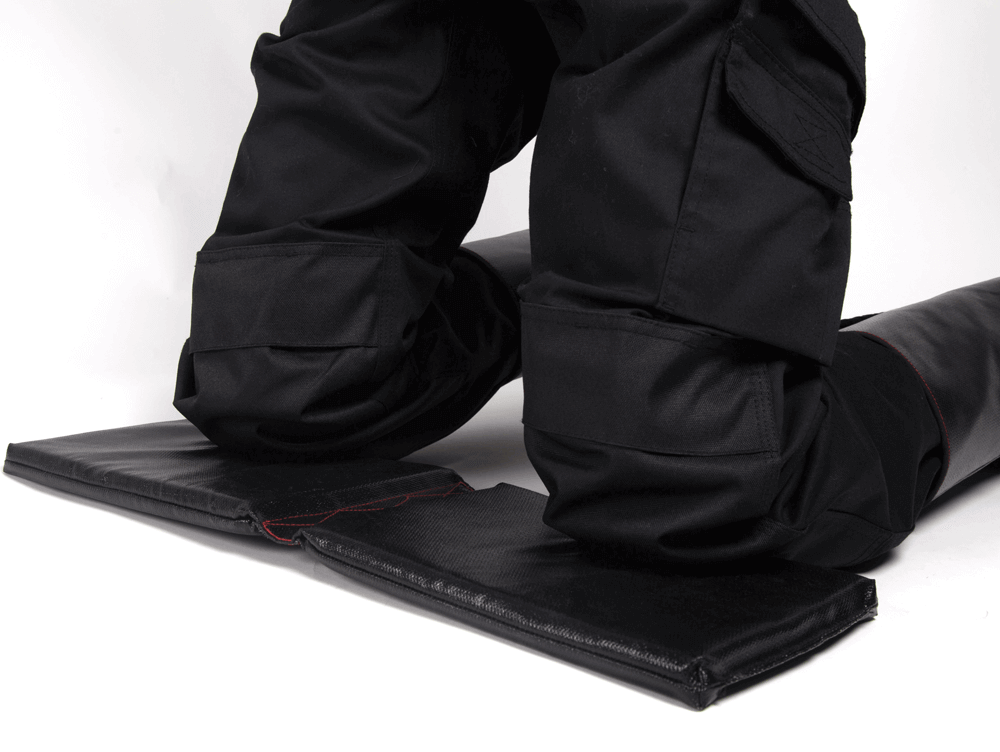 Texfire has developed a pillow for welders suitable for works where the operary must get in not ergonomic positions in which knees, elbows or any body part that must be leant in a hard surface in order to make them rest. In addition to its flame retardant properties, it is also impermeable epanding its outdoors use too. Besides this, thanks to its composition, it resist continuous temperatuers of 250ºC and peak temperatures of 550ºC.

Finally, we could say that, although the pillow for welders is not an obligatory protective elemente, is also a preventive auxiliary mean very recommendable in all occupational risks prevention manuals.
To know more from our products in this sector, visit the products section in our website.