Welding blanket as a protective complement in body shops
Welding blankets allow to work in a more quiet and safe place in body shops.
Works done in a mechanical workshop of sheet and paint are multiple and varied because it is the place where the aestetics of vehicles is restored after any kind of accident, exposition before adverse climatic conditions... The final goal of any mechanic is deliver the car where he has been working at in perfect conditions, in the same when than when it first when out of concessionaire.
Many times, when vehicles sheets are recored, is necessary to use cut and welding techniques to join different pieces. Despite very agressive techniques are not used very often, cuts made with small mole  and the type of welding use to be in iron thread, aluminium and stainless steel using usually mig or arc welding techniques, if a special care is requited to not damage other vehicle's parts like the engine, car glasses or tapestry. The best way to protect these vehicle parts before the slags produce by cutting and welding jobs is by using a  flame resistant welding blanket.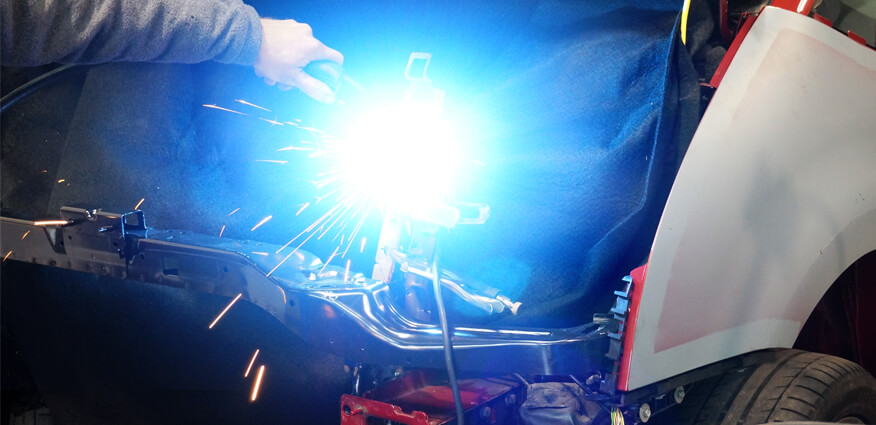 This is the reson why every time more mechanics use welding blankets as a protection complent during their reparation jobs. Is the quietest way of work and ensures that other parts of the vehicle are not damaged. Depending on the type of welding done, it is recommended the use of a type of a blanket or other for our personal protection as well as the protection of environment and objects. As we already said, mechanical workshops don't use to apply specially agressive welding and cutting techniques so a welding blanket could have a long useful life in a mechanical workshop.