Complementary equipment for clerks of course in racing tracks
Fire blankets inside safety plan in racing tracks.

Security, prevention, medical assistance and any other measure or addition protection element in racing tracks are aspects more valued for the sake of safeguarding life not only from pilots and audience but also from personnel in racing tracks circuits.

In this sense, Annex H TO INTERNATIONAL SPORTING CODE (Version FIA 02-01-2014) mentions recommendations regarding track surveillance and intervention services in the case of any accident and firefighter and assistance services, according to the type of track: racing circuits, autocross and rallycross, dragster races, mountain races. One of the most significant advantages that the use of fire blankets supposes in this field is their response speed and easy use.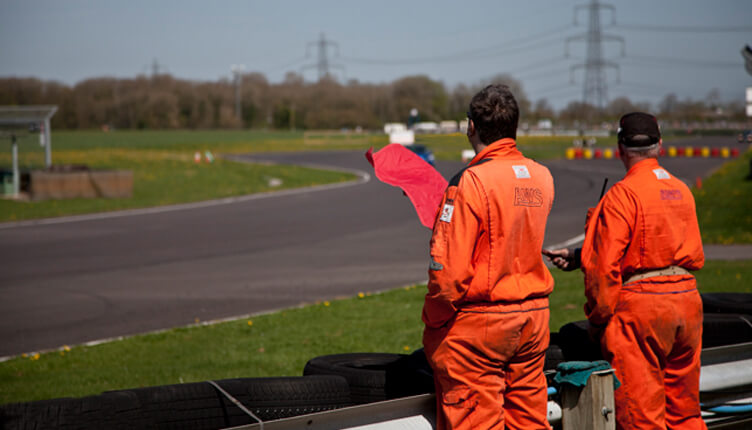 ARTICLE 3 – AUTOCROSS AND RALLYCROSS
It is not only a question of surveillance, regarding observation and signalling, but this code also refers to a safety plan including among other points fight against fires and complementary equipment that must be in these areas where clerks of course are, mentioning that each position must be provided, at least, of the following elements:


A set of signalling flags made out of:
- 1 red.
- 2 yellow .
- 1 yellow with red strips.
- 1 white.
- 1 green.
- 1 blue (blue flag could be omitted for Rallycross).
2 portable extinguishers, each one with a minimum capacity of 6 kg and with an extinguish product proved by ADN.
Tools to straighten a dumped vehicle (ropes, hooks, leavers).
1 fire blanket to suffocate fires.
Flame retardant gloves recovered if aluminum.
Clerks must be equipped to cut safety belts, security nets (or meshes), etc.

One of the most significant advantages supposing the use of fire blankets in this field is its response speed and easy use, which helps notably to optimize the intervention process if needed.