General balance of Texfire in SICUR 2016
Texfire appreciates and shows satisfied of its participation in the 19th International Hall SICUR 2016, considering its objectives in medium and long term fulfilled as a first stage of its corporate strategy, where it considered:


Introduce itself as a manufacturer of protective solutions against heat and fire.
Establish and consolidate business contacts for future common project relationships inside industrial sector companies.
Potential search of development of new technical flame retardant fabric as solutions for different industries.
Know the acceptation and potential of new product ranges that were exhibited, and currently are in development phase.
Regarding products, Texfire's classical product in its new version, fire blankets took an increased role, qualified by the evolution of flame retardant fabric which is used to tailor them, that is fiberglass free and brings more comfort and flexibility to shape in any surface when using it, joined to the certification and homologation they have, under regulation EN1869/1997.

Among the flame retardant fabrics' portfolio, Weld SX was highlighted, by which Texfire presented two new product's ranges:
The range of welding blankets and welding protection accessories,
The range of flame retardant carpets for barbecues and chimneys.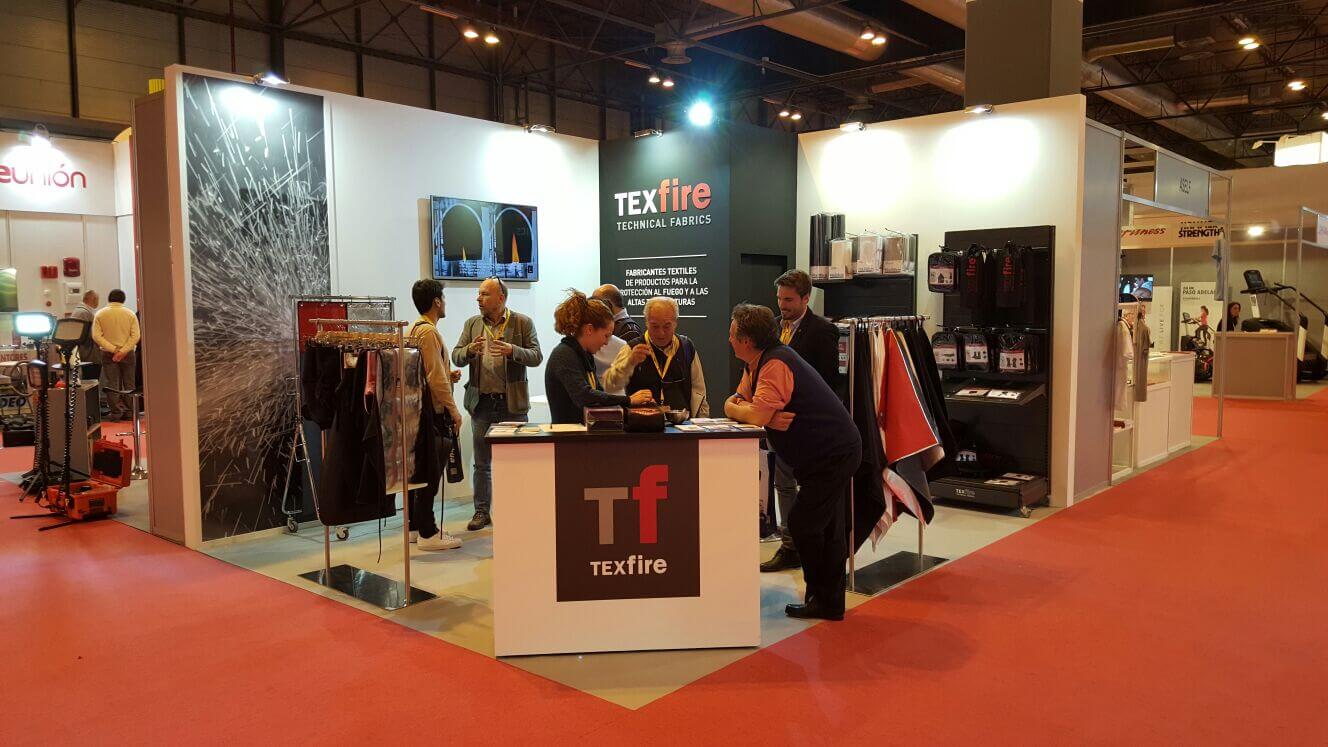 The special and very different to other products presented collection was the range of flame retardant bed linen, which was very well received by companies that provide to nursing homes, penitentiary facilities, naval sector among others.

For Texfire, once again, Sicur 2016 consolidated as the most important hall in the security and protection sector, bringing companies like Texfire the chance to consolidate as a referent manufacturer for solutions in development of new products oriented to protection against fire and heat.

Texfire thanks all companies, actual clients and the potential ones that visited its stand and felt attracted and curious by the developments we showed, in addition to the exhibition's organization team.