ENVIRONMENT USAGE-FIRE BLANKETS

Fire blankets are designed as fire safety devices and could be used either to suffocate the initial phase of a fire, or to wrap a person who has been reached by the flames. In adittion, another use to them is the protection of machines, equipments and valuable materials

This security device is suitable for its use in public buildings, hotels, kitchens and indistrial facilities and/or anywhere a fire may be a risk.

Some professional sectors are forced to use fire blankets and other sectors recommend and include them in their laboral risk prevention guides. It is important to ensure when adquiring a fire blanket and in general with all fire safety devices that they meet NFPA regulations (National Fire Plan Association). In fire blankets' case, they must meet UNE-EN 1869:1997 regulations.
Texfire offer different fire blankets models in order to make our clients choose the one that meets their needs. In addition, the chance to purchase fire retardant fabrics by the meter with which tailoring fire blankets themselves is also offered.
IMPORTANT: if you want fire blankets to meet EN 1869:1997 regulations, you must follow manufacturing specifications shown in the regulation.
FIRE BLANKET INSTRUTIONS OF USE

Down below we will explain how to use correctly fire blankets, because, even it is useful and easy to use to stop any kind of fire, an unappropiate usage of fire blankets may put in risk the person's security as well as the environtment's security.
It is very important to follow every step shown in the instructions of use: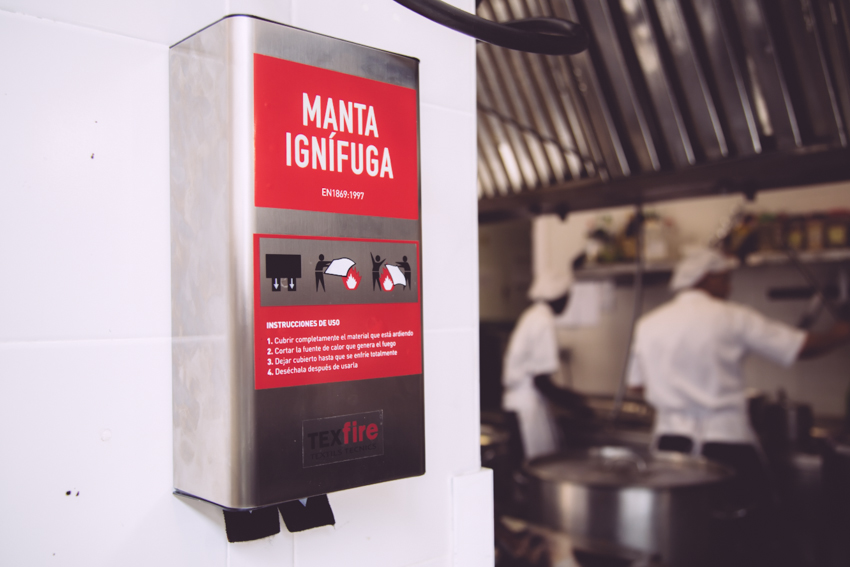 1. Put the blanket in a visible place with good access in the case of an emergency.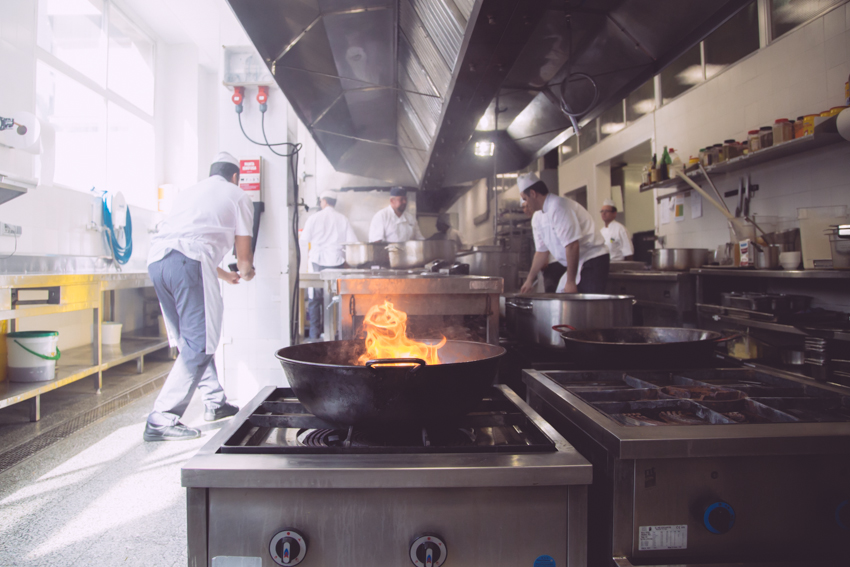 2. Pull downwards simultaneously from the handles striking out from packaging to take the blanket out.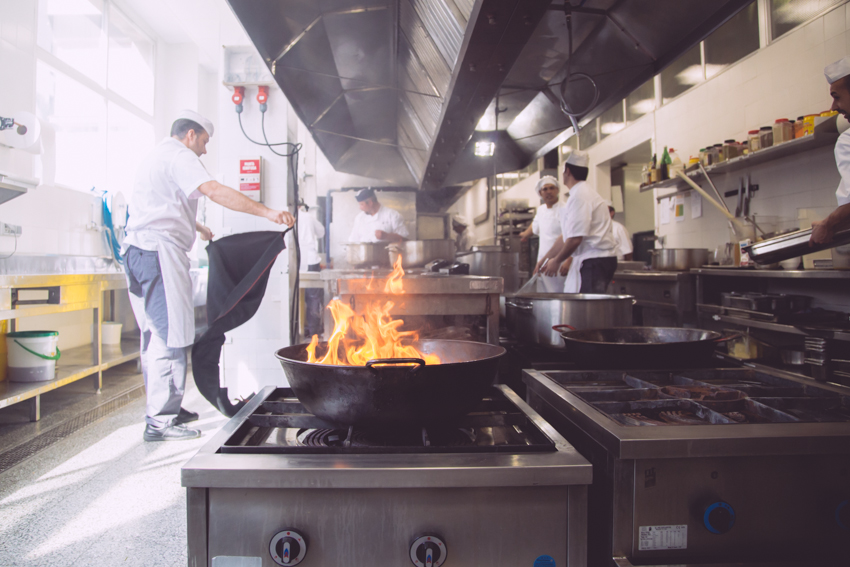 3. Display fire blanket completely.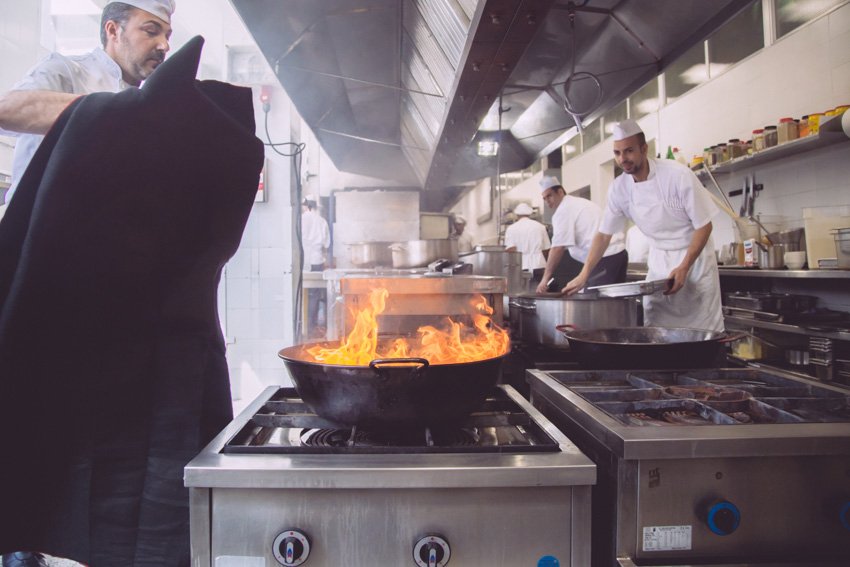 4. Protect your hands and body by turning the blanket's handles inward.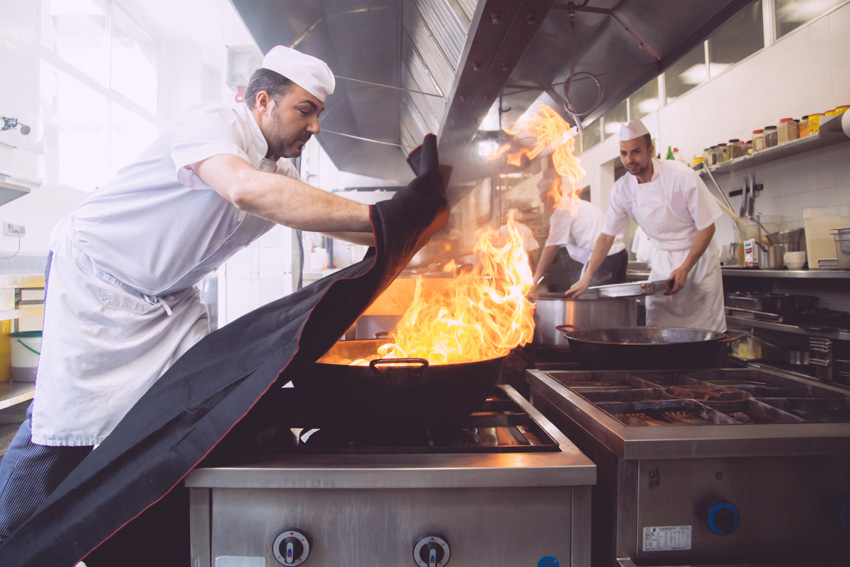 5. Put the blanket in a way tp cut the oxygen supply of the flames.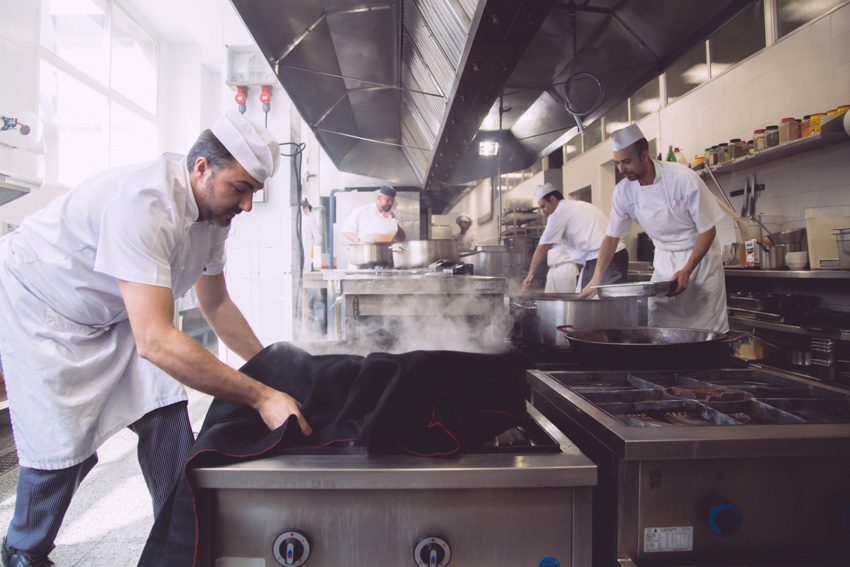 6. Cover the fire or involve the affected person with the fire blanket.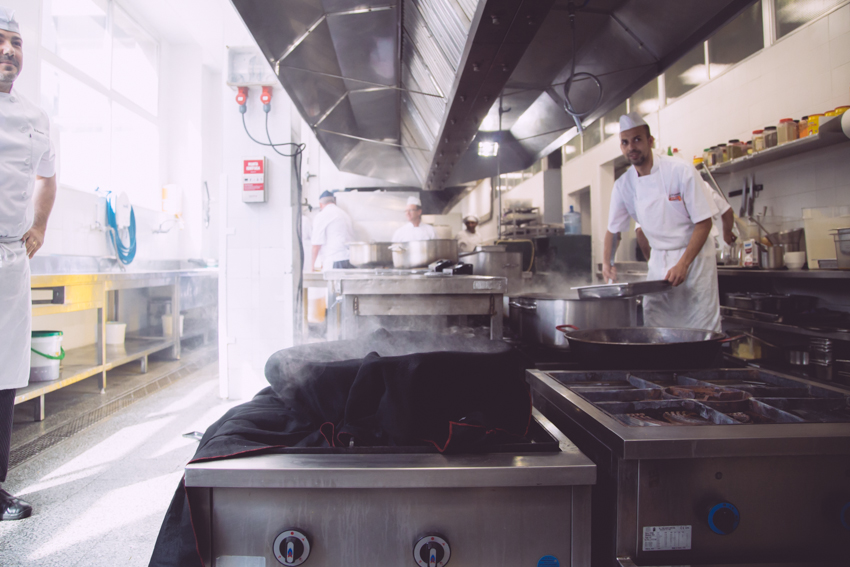 7. Do not retire the blanket during the following hour.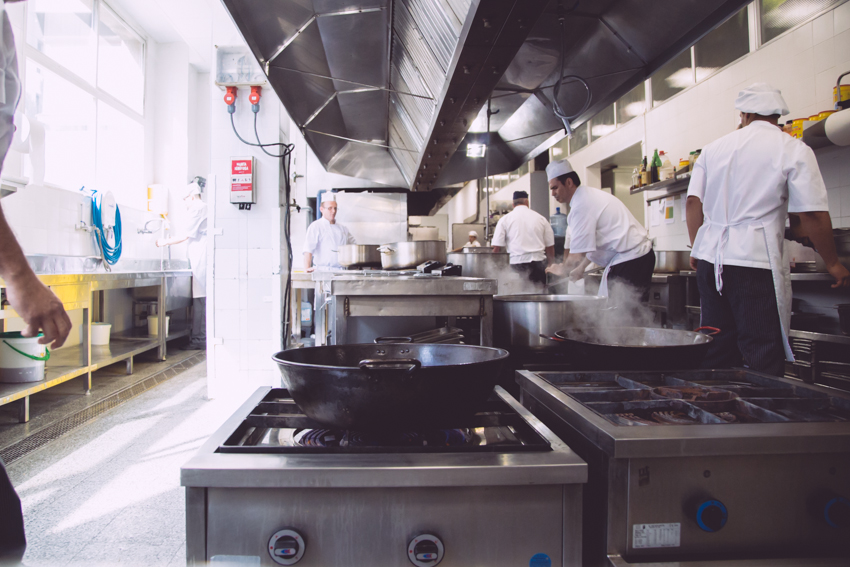 8. Once used, discard and replace the fire blanket.